About people, and buildings.
The Wellington Company's story began in the aftermath of the 1980's stock market crash, with commercial landlords fleeing the city that Director Ian Cassels so dearly loved. Funding to secure commercial properties was considered impossible, but Ian applied the innovative thinking and tenacity for which he is renowned and created a shared model that worked. For many, many people.
30+ years and a long track record later, Ian and Co-Director Caitlin Taylor have seen every twist and turn of the property cycle in both residential and commercial settings. Over the last decade, TWC has expanded its development geography to include developments throughout New Zealand and now delivers a broad range of residential, commercial, industrial and land development projects.
The Wellington Company's reputation as a developer of choice has seen it form partnership projects with Iwi, the Crown and Local Councils - testament to the trust in TWC's ability to deliver.
Read More.
The Wellington Company has a significant existing portfolio and development pipeline (more than $1billion over the next 7 years), with energy directed towards making a real difference in the communities that New Zealander's live and work in.
Directors Ian Cassels and Caitlin Taylor know Wellington's potential as a thriving global city, where creatives, corporate and public sector professionals live affordably, close to where they work and play. They are also driven to bring innovation to NZ's building sector, addressing the affordability vs quality crunch. To provide housing solutions for the next generation who find themselves out of the market. To preserve and enhance some of Wellington's architectural heritage gems, and lastly: to take sustainability to the next level.
Lofty goals you might say? Not really. This privately held company has a reputation for delivering what others said couldn't be done. For investing where others wouldn't. For seeing what others can't. For questioning and continually evolving.
We are proud of our strong partnerships, our high-performing team, our diverse portfolio and our impact on community where it is needed the most. But also, for what's coming next. Because there's a lot.
The Wellington Company: we're about people, and buildings.
Our people.
The Wellington Company has three high performing teams: corporate, commercial and residential. Corporate handles inhouse and governance across our various entities, commercial handles all facets of our facilities management, project management, and property management arms, and the residential team handles the planning and launch of our residential developments. But our wider team is very large. We work with experts from a variety of fields: architecture, construction, seismic strengthening, landscape architecture, urban design, structural, hydraulic and acoustic engineering, soil analysis, interior design, traffic planning, resource planning, and heritage conservation to name just a few. We're well connected, very experienced and most importantly: trusted to deliver.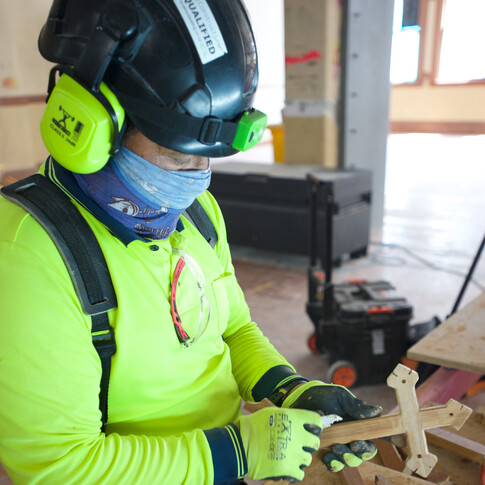 $7M restoration and strengthening of Erskine Chapel in Island Bay includes beautiful timber detailing.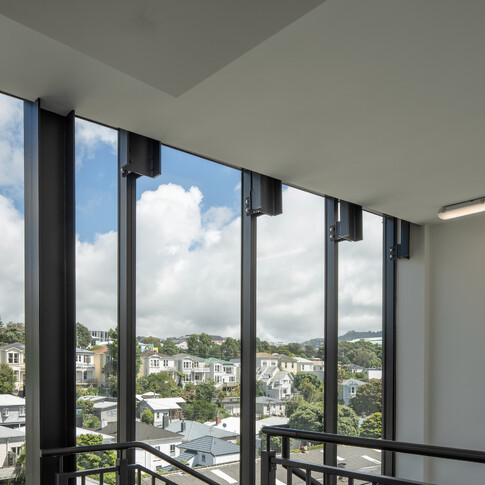 Within the Stairwell of Hauwai, Wellington's first KiwiBuild development, and created in partnership with Taranaki Whanui.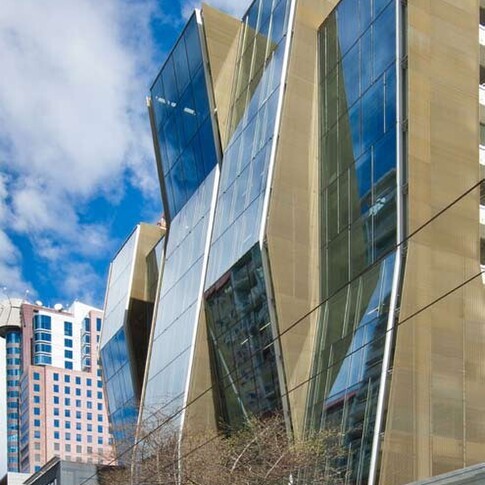 Spark Central. Acquired in 1999 for $10M, $100M spent on a five-star green design rating, the finished project included a 12-storey refurbished heritage building and a new 11-storey office tower that attracted a rateable value of $188m just before it was sold for a Wellington record price, just shy of $200m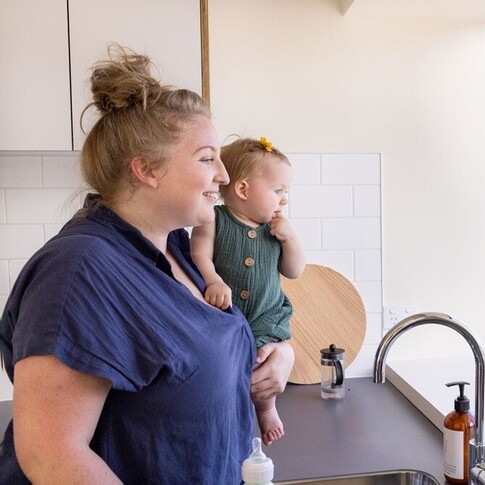 We are proud of Te Kainga - an initiative to create affordable rentals in inner city Wellington. Read more about our partnership with Wellington City Council.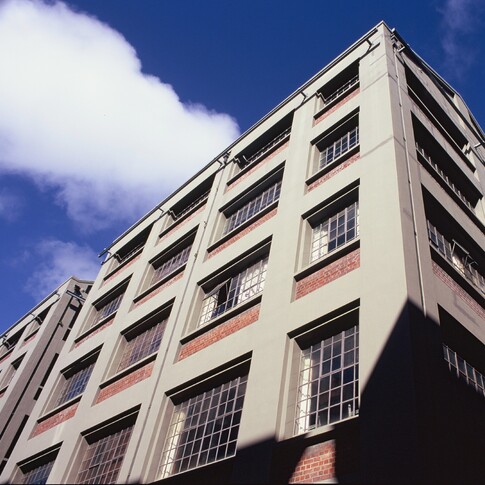 Hannahs Laneway Development. Wellington's first ever Laneway development refitting heritage buildings for commercial and residential mixed use, and reinvigorating the inner city.
Discover more.
Take a moment to understand more about this small, privately held firm with an innovative heart and long track record of delivery.
Keep in touch.
We'd love to hear from you, please enter your details. You can also sign up to receive early notification on all projects and news.